ABOUT COX CLEANTECH
Building green businesses to create a sustainable future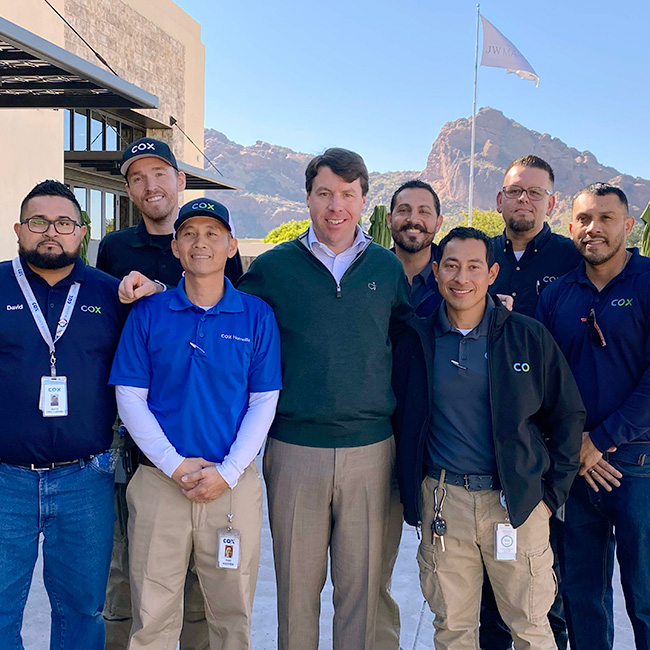 About COX CLEANTECH
Building green businesses to create a sustainable future
Cox Cleantech is building a portfolio of groundbreaking businesses in areas such as clean energy technology and sustainable agriculture to safeguard the environment so future generations can thrive.
Cox Enterprises, the parent company of Cox Cleantech, has a rich history of building industry-leading businesses that are leaving the world a better place for the next generation. Since 2007, we have invested more than $1 billion in sustainable businesses and technologies. Through our company's sustainability program, Cox Conserves, we are working to become waste neutral by 2024, and water and carbon neutral by 2044.
COX CLEANTECH LEADERS
Leadership Spotlight
Meet the team building the world's most innovative and impactful ecosystem of
cleantech businesses to drive positive environmental change.